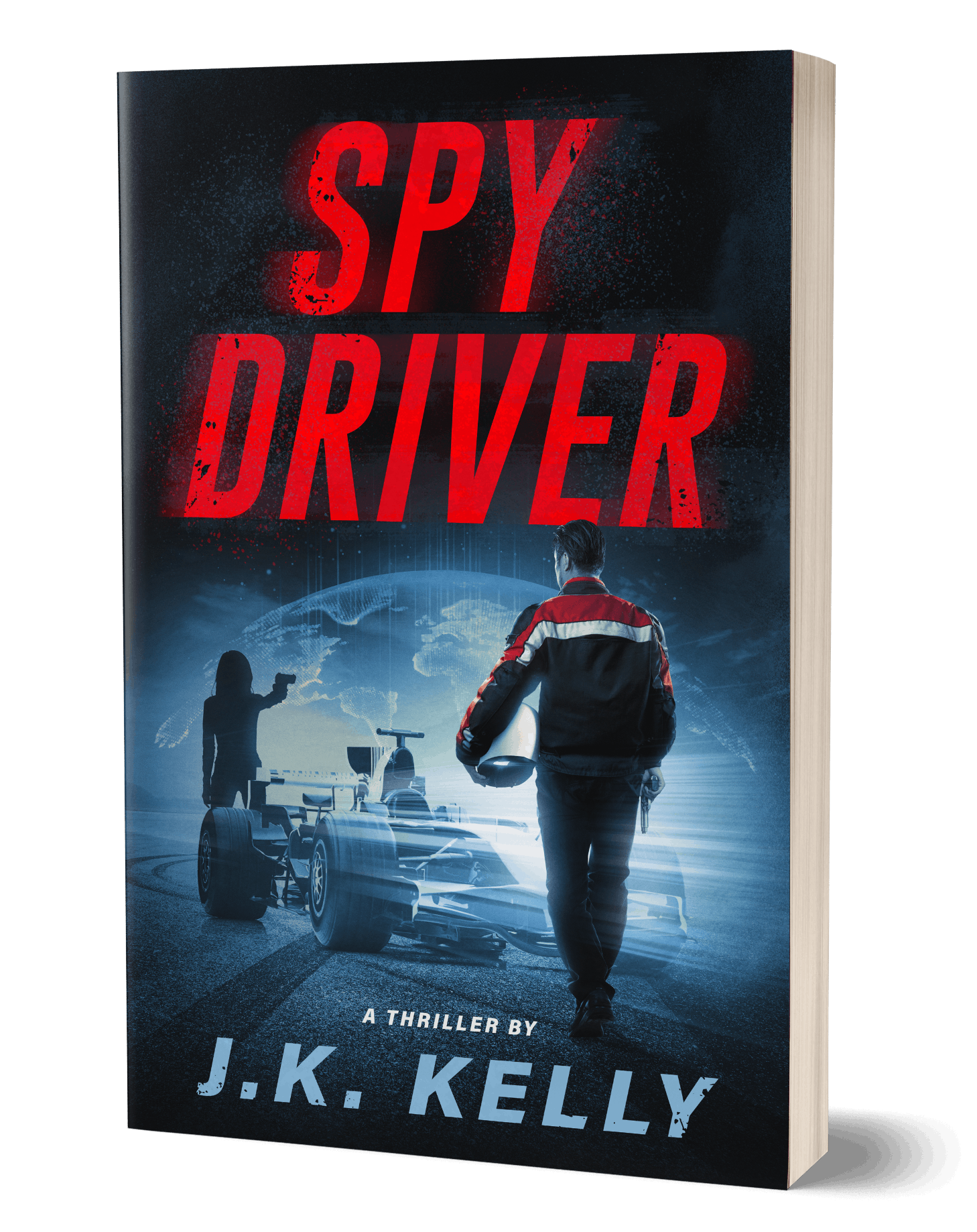 Spy Driver
"An excellent racing-themed book. Kelly definitely knows racing as he takes his lead character around the world." RALPH SHEHEEN
"A well-written adventure story with a dashing protagonist cast in the James Bond mold."
LAcar.com
"This thriller provided exciting and unexpected intrigue. It captivated me and I couldn't wait to turn every page."
JUDY STROPUS, 2021 Inductee of Motorsports Hall of Fame – America
"A high-speed lap through this breathless private world of beautiful people and ruthless international suspense. I enjoyed it."
TED WEST
"A well-crafted thriller. It was gritty, brutal, propulsive, and had an American James Bond feel to it. I loved it."
CE ALBANESE, former U.S. Secret Service. TheCrewReviews.com
"Captivating from the start. What an adventurous, suspensefuland intense story, laced with sardonic wit and intriguing characters. A great read!"
KELLY WADE, WinLight News
"More twists and turns than Monaco, all of which keep it interesting until the chequered flag." AUTOSPORT Magazine
"Up there with the best racing themed thrillers. Not much time for pit stops. It's a flat-out read." ANDREW MARRIOTT, Executive Producer of the film Steve McQueen – The Man & LeMans.
"Enjoyed it a lot. Very interesting plot and themes and very different to most, 'racing books.'" DAVID HOBBS, F1 driver, TV presenter.
"The book is hard to put down. I enjoyed it." HURLEY HAYWOOD, 5-time Daytona 24 winner, 3-time LeMans 24 winner.
"I loved the mixture of a roller coaster mystery intertwined with the travel," RON CAPPS – Two-time NHRA Funny Car World Champion.
WHO COULD IMAGINE a near-fatal crash in the woods of Vermont would propel Bryce Winters into a successful career in NASCAR and IndyCar racing? When a chance encounter with a billionaire with dreams of an F1 championship takes Winters to the highest of international racing highs—at any cost—he is thrust into a clandestine world as a spy for the CIA.
Winters must pursue a championship and Kyoto, an elusive love interest while plotting to free himself from his handler's dangerous and often deadly assignments. Sending a lethal message to the Russian mob, luring a terrorist to a children's party, or coming face to face with the gun of a Chinese spy – all while dealing with a pending loss that will shake him to the core. The question isn't "Will he succeed?" but "Will he survive?"