SHE FINALLY REALIZED WHAT SHE WAS GETTING INTO – AN EXCERPT FROM DEADLY DRIVER
---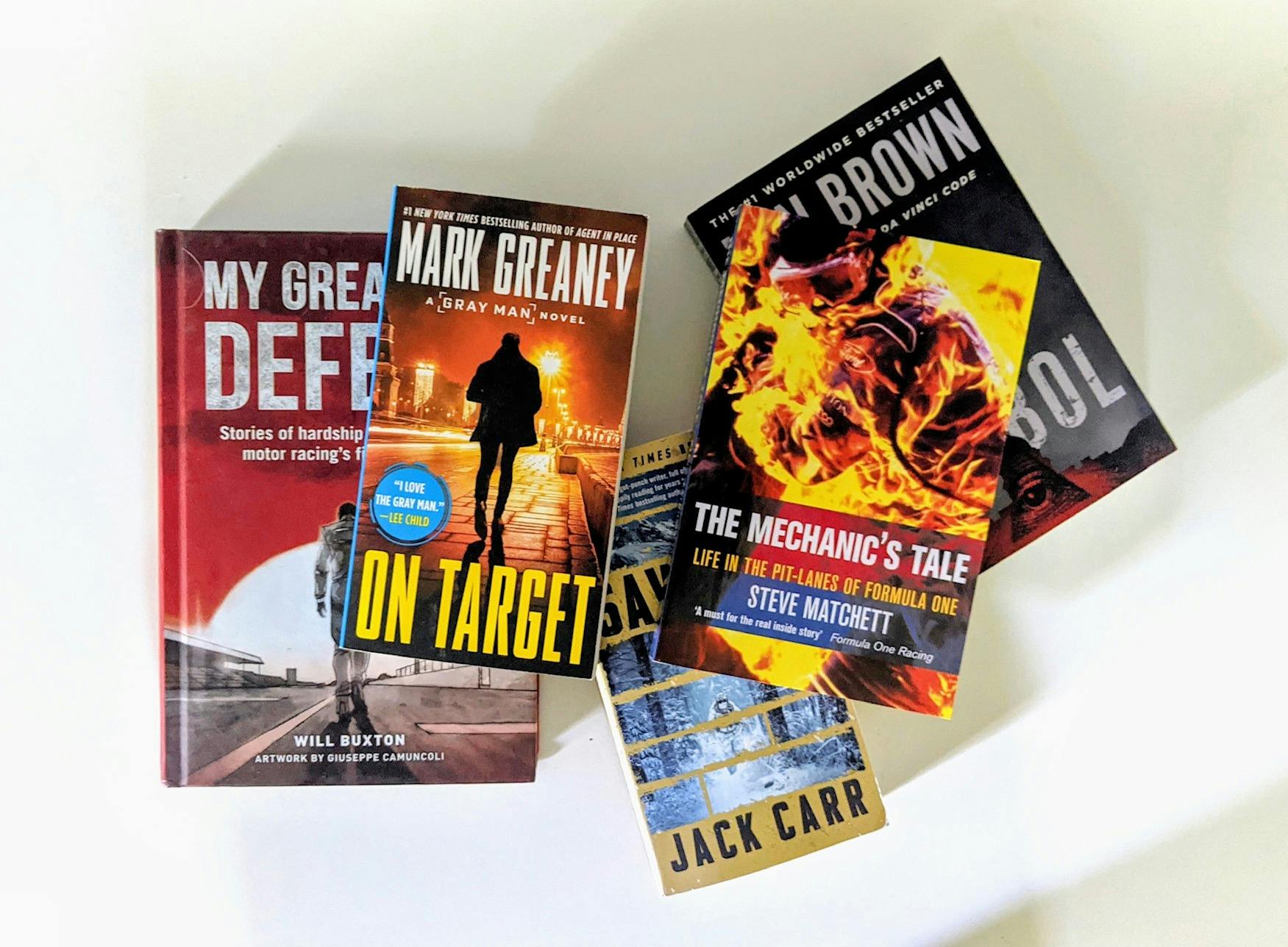 Monaco.
Bryce had told her he was booked solid between practice sessions, media and sponsor commitments, and a driver's meeting he had to attend. He suggested she make herself at home, get some sleep, and he'd be there by four o'clock at the latest. The shower and more coffee woke her, and she perched back on the balcony but was soon surprised by just how hot the sun had become. She moved back inside to the sofa where Bryce and Madigan had made their peace not that long ago.
After a minute looking about the room, admiring the bright decor of Santorini Bryce had told her of, she sat forward and picked through the books and magazines he'd left on the coffee table. There were paperbacks by Dan Brown, Jack Carr, Mark Greaney, and a hard cover of My Greatest Defeat by Will Buxton. She smiled at what she had found so far – nice guy, nice taste, nice place – but then she picked up a paperback that scared her.
The book's title was The Mechanic's Tale by Steve Matchett. The cover photo was of a man, a pit crew member, fully engulfed in flames. She dropped it and shook her head in fear….
For reviews of DEADLY DRIVER click here or to order from Amazon in print, Kindle, or Audible formats click here.